Traveling to different places is actually a good thing, it makes you grow as a person as well as help you improve your mental well-being.
If someone asks reasons to travel, then the answer to this question differs with different people. But, there is no one answer to it, but hundreds and thousands of reasons.
There are lots of places in the world that offers many things from many mountains to climb and sunsets to admire: to learn, to grow, to develop, to breathe fresh air, to see new boundaries, to dive into new acumens, to hear strange words and many more things. But, before you plan to leave a destination, don't take these words as the only point. There are loads of philosophers and fellow travelers out there that think traveling as the ultimate thing in their life and take it as their only objective in life.
If you do not seek traveling as your thing and think it as a boring thing to do then you must travel once in your life in an exciting place. It can be the best part of your life if you do it. Traveling has various advantages, it makes you a happier person.
Find your self-confidence by dealing with unexpected situations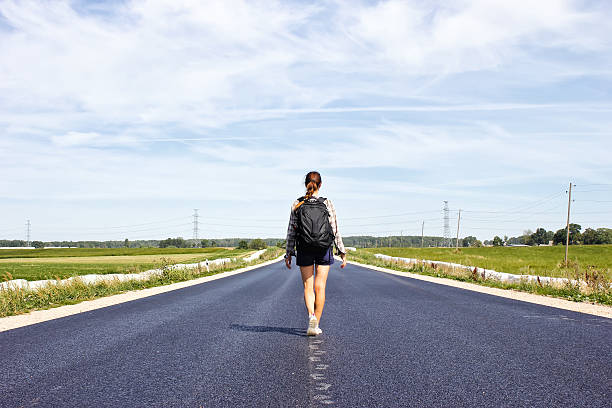 There comes a time in every traveler's life when he has to face a certain unexpected situation, then is the time of his real test as a traveler. As a traveler, you have to be alert and ready to face any unexpected situation even if you have already set up your plan for the trip.
Whatever happens, there is a way around the problem and when you know that you can deal with such situations, it gives you a big boost to your self-confidence and therefore increases your happiness.
Happiness is infectious
When you go to a new place, and meet locals and they smile; it has an immediate knock-off effect. There are some locals in an area where they welcome guests with a big smile on their face. Thus, it makes a tourist happy and enjoys the place more because of the friendly gesture showed by the locals.
Such as the people of Cambodia and Laos are notably friendly and cheerful, when compared to other people. But despite the relative poorness of these countries they never show it from their face and meeting gestures.
Being away makes you acknowledge home
When you are away from those things that you often take for granted such as family, close friends, home; you eventually realize its importance and makes you appreciate them more.
Calling home isn't a job, but when you look forward to it, no one enjoys listening to your stories than your parents. So it's the perfect excuse to wax poetic about a place which you have just fallen in love.
You make new friends
Traveling to a new place just not makes you self-confidence but by meeting new people in the new country; you will also get to know them and you make new friends. It is much simpler and easy to make new friends on your way then it is at home, where some people are less tending to talk to strangers on a bus or strike up a conversation in a bar.
If you want to travel to a new place then definitely you should plan your itinerary now and have the best experience of your lifetime.
Categories: Uncategorized